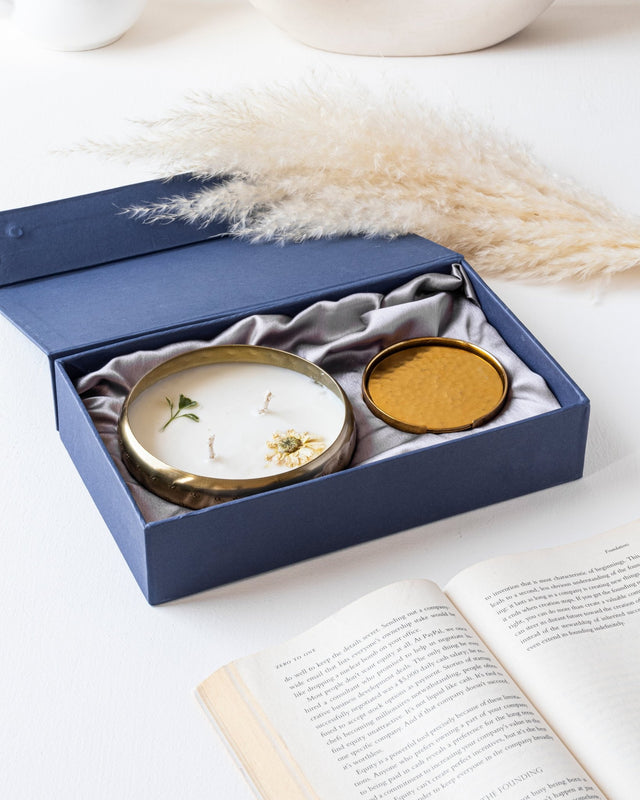 GIFT BOX 1
Rs. 1,600.00
Rs. 2,500.00
Products :
1. Metal Hammer Coaster Set of 4 with Holder
2. Urli Candle - Dior Fragrance 
BOX SIZE : 10 x 6.25 x 2.25 inches
FREQUENTLY ANSWERED QUESTIONS
Shipping timelines?
Shipping timelines varies as all our products are customizable in nature. Simply leave a note if you want any customizations in terms of size, font, color, etc. in the products and our team will reach out to you for more details.
Ideal delivery timelines:
Without customization: 6-9 working days*
With customization: 10-15 working days*

Do you ship overseas?
Yes, we do ship orders overseas. For more details, please go through our shipping policy
What is the engravement process?
Once you place an order with the engraving option, Our team will reach out to you for more details and provide you a complete personalized experience